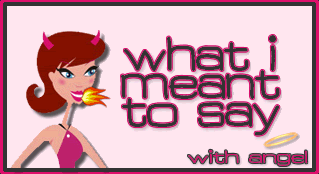 click
her
e for more!!
So back in novemember my soon to be exhusband comes home and tells me that he wants me and my kids to get out of his house and that GOD told him to return to his first wife due to the fact that when SHE divorced him it was a reason other than adultry.so each time him and i are together we are sinning and the only way for him to go to heaven is to leave our family and go back to her.. I said ..lets pray about it and seek the council of our pastors.. What i ment to say is .. WHAT THE HELL are you fucking crazy .. you dam ass hole.. im knocked up with our fourth baby and all you want to do is chase a piece of worn out pussy you fucked eight yrs ago..that thru you to the curb like a piece of trash.. cause you dont have the balls to handle being a family man.. your mid life crisis is happening at 29 . so you can go get fucked..
so here is a pic of me..
and this is what he gave up his kids and family for.. she is SO dam UGLY!!
opps i ment to say HORSE FACED..
but now that i have that out of my system I can say I NOW realize it was a pure blessing that he went to her They deserve each other I hope they both rot in hell cause i have a WONDERFUL man in my life who treats me with love and respect and helps me when i need it and is ALWAYS there for me when i need someone. and i cant wait for my divorce to be final so him and i can move on with our lives..