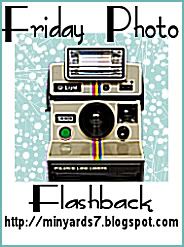 Check out Alicia's Blog for more
Flashbacks.
Here are a few pics of our past halloweens..06-08
Miah's First halloween she went as a princess.. she was six months old..2006
this is what happens when you have to much free time in arkansas.. Gus is in there somewhere..
Miah's ballerina out fit halloween 07 i was expecting gus
Miah as a piggy in 08
Gussy's first halloween as a monkey ..in 08
view of his TAIl..
This year she wants to be Little red Riding hood and gus is goin to be the big bad wolf.. I cant wait to make their costumes and take pics..