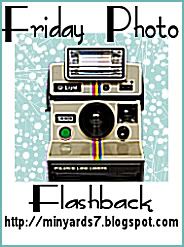 Check out more Flash Backs
HERE!!
So this Flashback isnt quite that old.. it a pic from last thanksgiving day when we got a cuddly nine week old puppy and what he looks like today..
my hubby "Coping " the dog the day we got him.
laying in our floor
happy dog
sleepy dusty
who knows what evil that boy is thinking..
dusty at six months old
standing 6months
Dusty at 1 yrs and gus one year later.. my how they have both GROWN!!
dusty and his "boy" at 1yr old